The architectural review of facility needs included Morton Elementary School. The school was built in the 1940s and has had renovation work in the 1980s.
\r\n
The assessment found several necessary issues, but the project costs would be more expensive than new construction. The issues include removing hazardous materials in insulation, floor and ceiling tiles, paint, etc.; making energy improvements, including window and door replacements, updating electrical, plumbing and HVAC systems; and bringing the building up to seismic and accessibility codes.
\r\n
A solution for a possible bond measure in February would be to add an elementary school wing at the Jr./Sr. High School. The instructional and play space would be designed to be completely separate from the secondary school. It would have separate entrances and drop-off/pick-up areas.
\r\n
The new wing could also be built with additional classroom space to accommodate projected enrollment growth. This year, enrollment was up by 100 students more than projected.
\r\n
Below is a conceptual design for a new wing to provide an idea of what the space could look like.
\r\n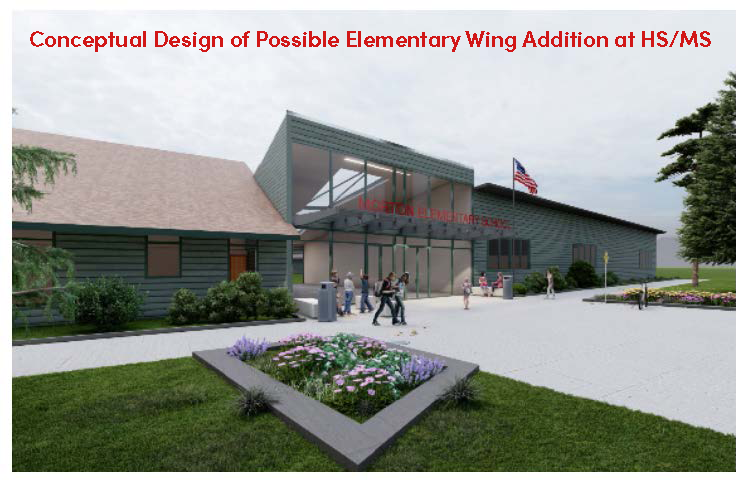 \r\n